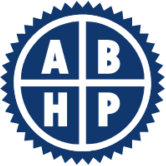 AMERICAN BOARD
of Health Physics
About ABHP
Leading Experts in Radiation Safety
Championing Those Who Champion Health Physics
At the American Board of Health Physics (ABHP), we partner with the American Academy of Health Physics (AAHP) to certify and promote the best health physics professionals in the industry.
Our collaborative efforts are focused on promoting excellence and innovation while supporting professionals who embody the highest standards of ethics and integrity.
Join us at ABHP and the AAHP to take advantage of our joint resources, training programs and certification opportunities and maximize your career potential in health physics.
Connect us today
Advancing the Field of Health Physics:
ABHP's Three-Fold Mission
ABHP promotes best practices, certifies professionals and offers continuing education to maintain high standards of professionalism and integrity in health physics.
Advocate Best Practices
Raise standards and promote ethical professionalism for professional advancement.
Certify Health Physicists
Assessing competency and qualifications for health physicist certification.
Promote Continuing Education
Provide certification and support renewal program.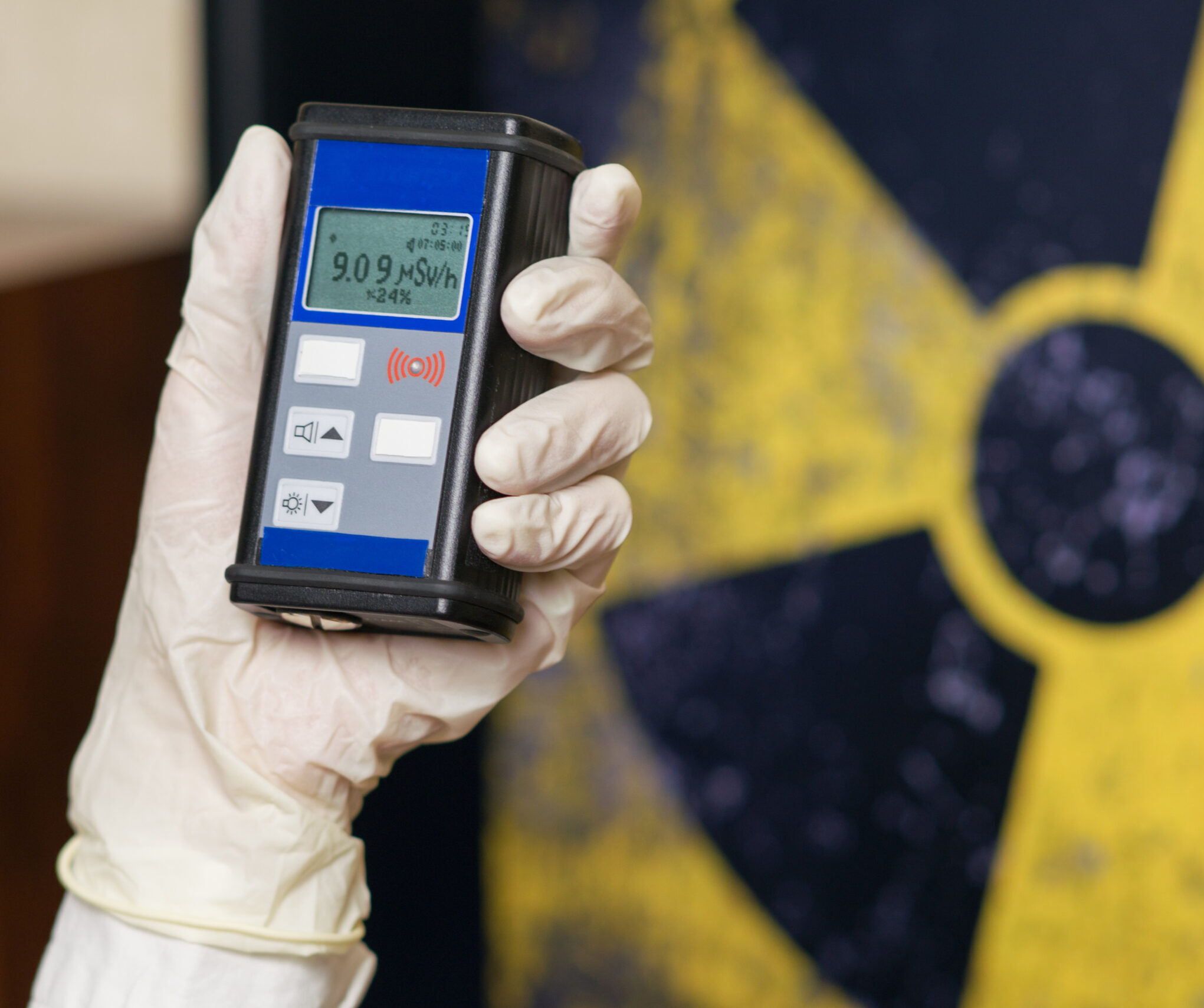 Radiation Safety:
An Introduction to Health Physics
Radiation is everywhere, but how can we protect ourselves from its harmful effects? Discover how health physics provides the answers.
Learn More
---
ABHP Panels of Examiners:
Ensuring Quality and Integrity
Discover how the ABHP Panels of Examiners play a crucial role in ensuring the quality and integrity of Health Physics certification examinations.
Learn more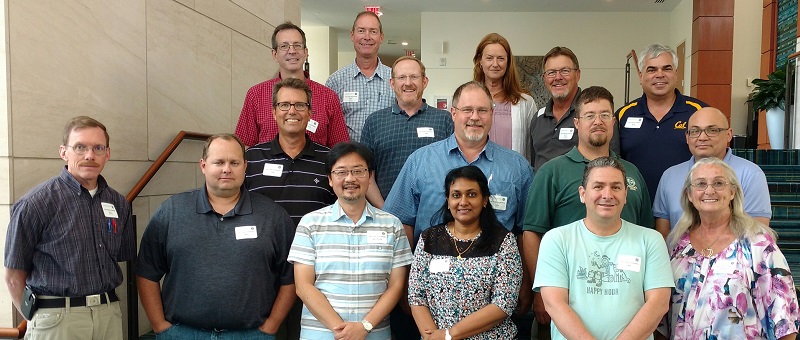 ---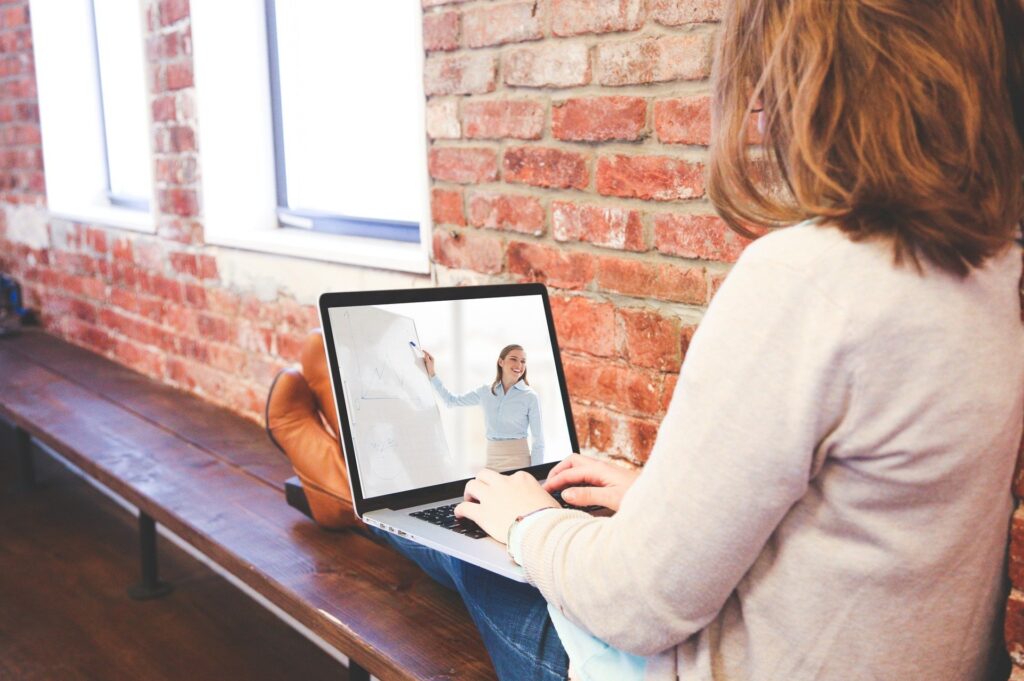 ABHP Board Policies and Forms:
Your Guide to Compliance and Activities
Discover ABHP board policies and access the required forms to comply with regulations and engage in various activities with ease.
Learn more
---
Maximize Your Health Physics
Career with ABHP and AAHP
Join ABHP and AAHP now to access joint resources, training programs and certification opportunities that will take your career in Health Physics to new heights!
Learn More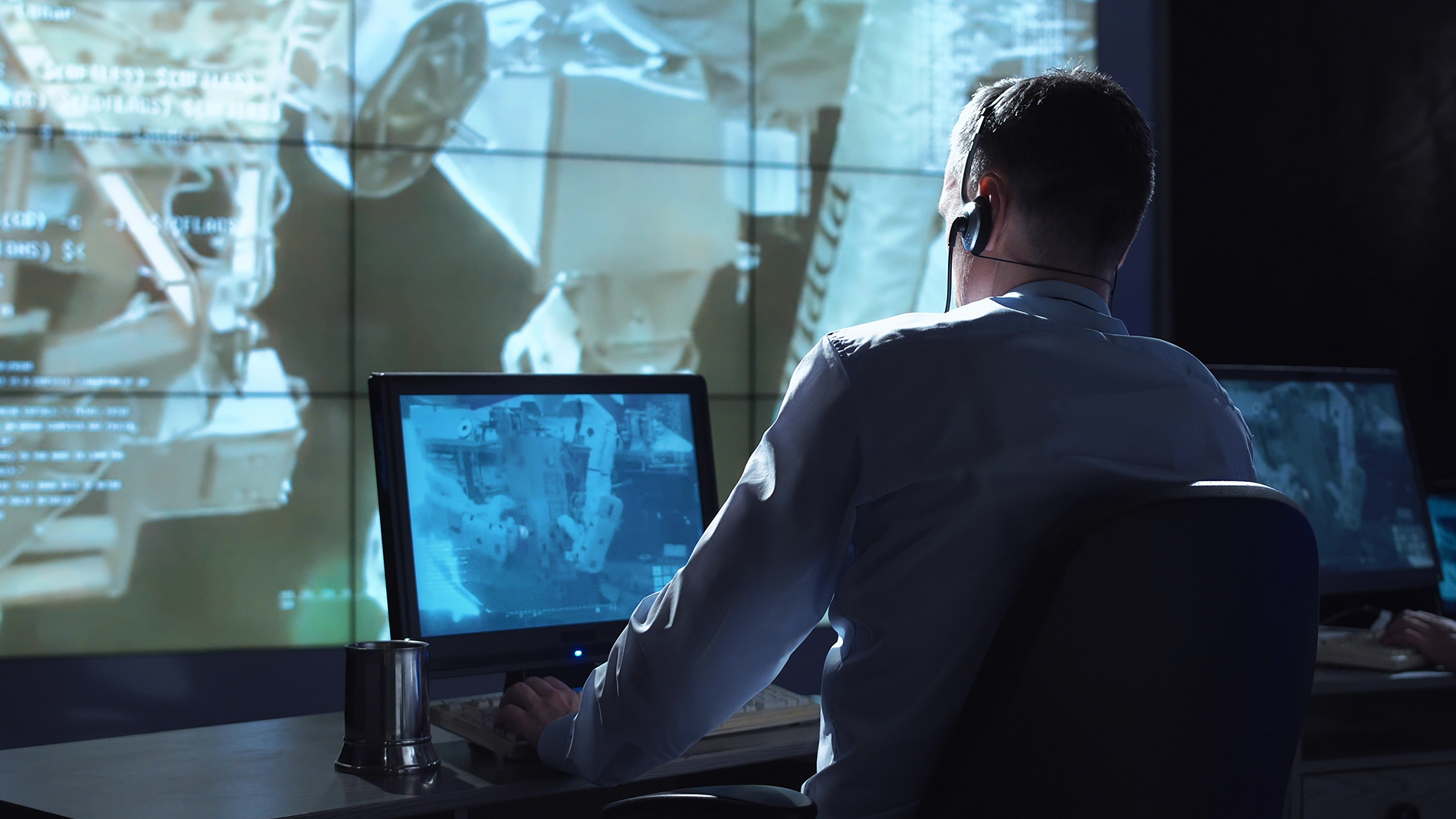 Leadership ABHP Board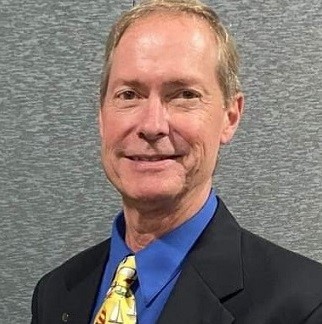 Chair
Allen Mabry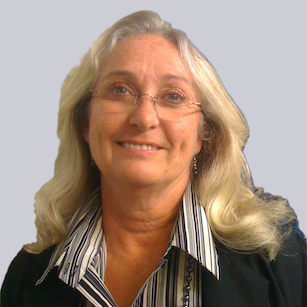 Vice Chair
Kathleen Dinnel-Jones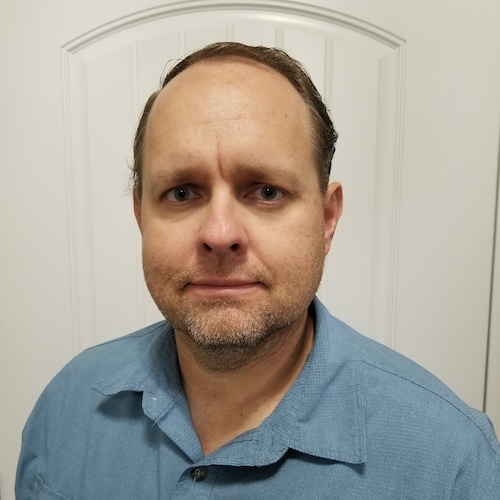 Secretary
Wesley L. Boyd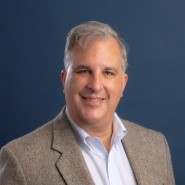 Parliamentarian
David C. Medich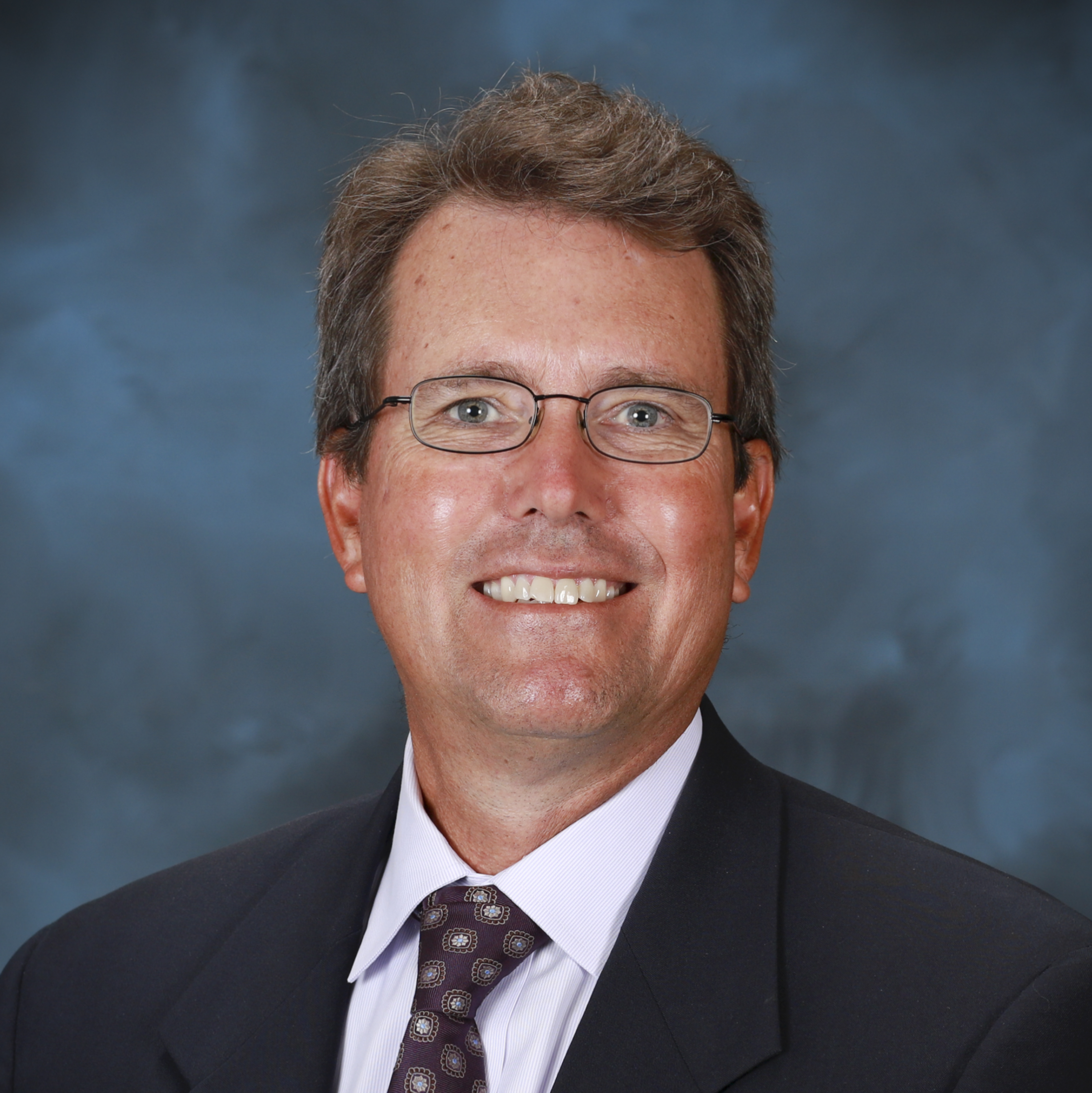 Member
Jeffrey Chapman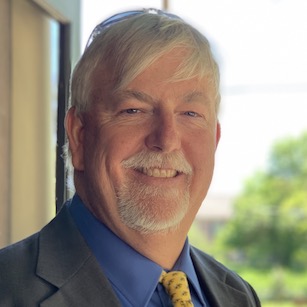 Member
Kyle Kleinhans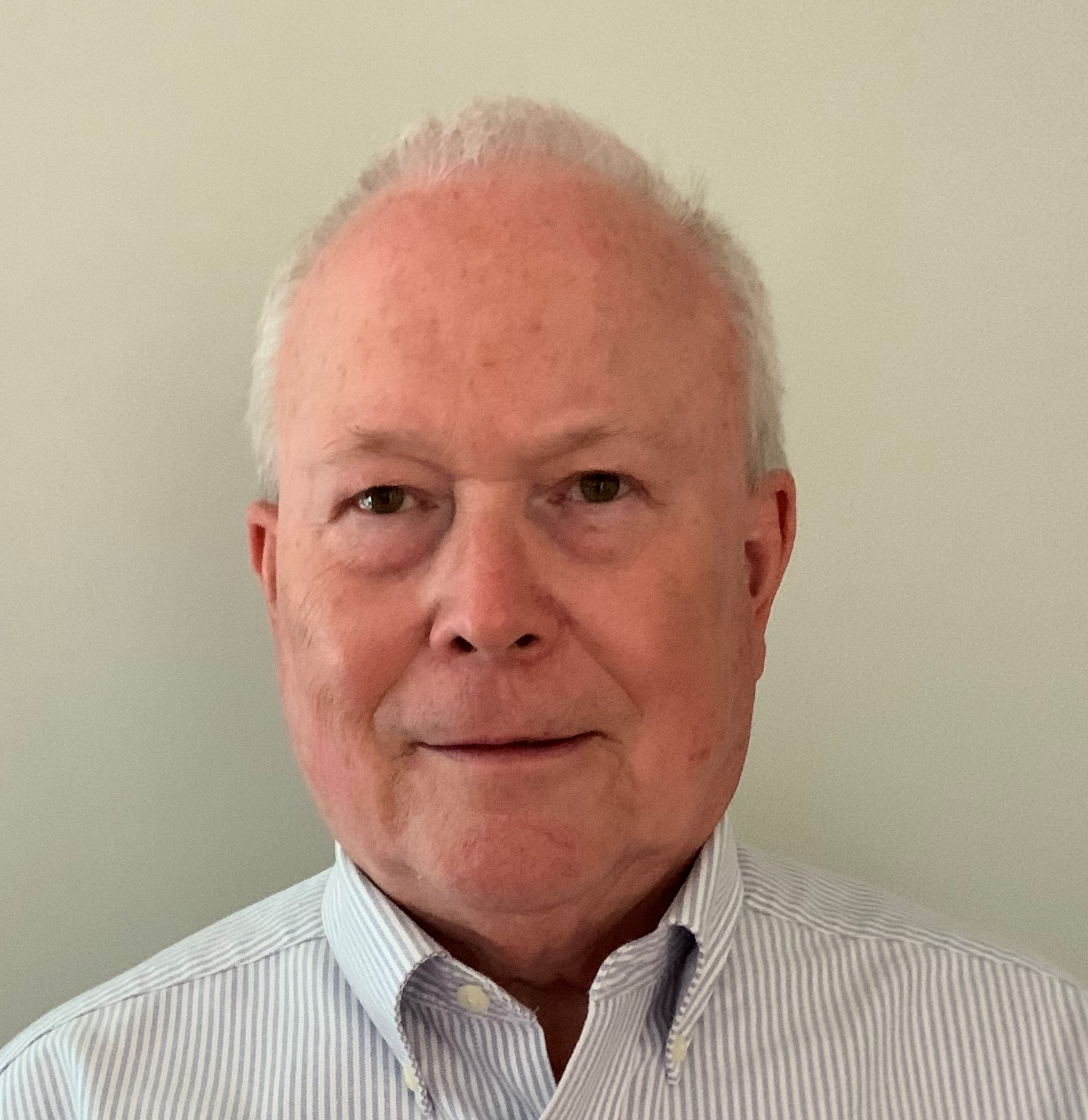 Member
Rodican P. Reed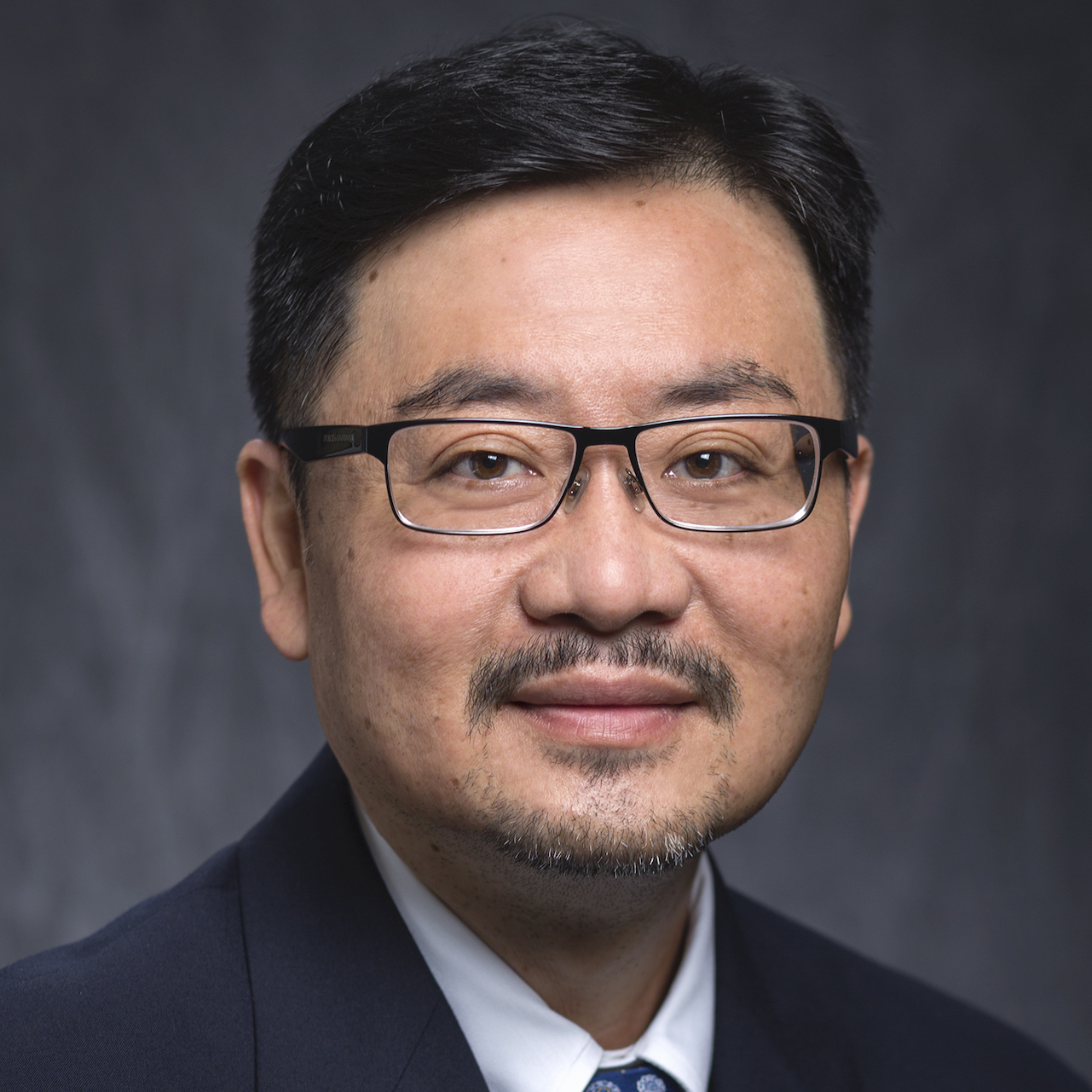 Member
Wei-Hsung Wang
Archive of Past Boards
2022
Chair - Kyle Kleinhans, Vice Chair - Allen Mabry, Secretary - Kathleen D-Jones, Parliamentarian - David Medich, Wes Boyd, Chris Martel, Jeff Chapman, Kathleen D-Jones, Kyle Kleinhans, Wei-Hsung Wang, David Medich.
2021

Photo from 2021 Fall Meeting: (left to right): Jeff Chapman, 2022 Board Member; Chris Martel, Parliamentarian; Wei-Hsung Wang, Board Chair; Kyle Kleinhans, Board Vice-Chair; Kathleen Dinnel-Jones, Board Secretary; Dave Medich, Board Member; Allan Mabry, Board Member; Wes Boyd, Board Member, John Dixon, Part II Panel Chair; John Kinneman, Part II Panel Vice-Chair.
2020
Chair - Wayne Gaul, Vice Chair - Wei-Hsung Wang, Secretary - Kyle Kleinhans, Parliamentarian – Chris Martel, Kathleen Dinnel-Jones, Cindy Flannery, Allan Mabry, Glenn Sturchio.
2019
Cindy Flannery, Chair; Wayne Gaul, Vice Chair; Bill Rhodes, Past Chair; Vicki Morris, Secretary; Chris MartelParliamentarian; Kyle Kleinhans, Director; Glen Sturchio, Director; Wei-Hsung Wang, Director
2018

Photo from 2018 Fall Meeting: (left to right): Board Secretary Victoria Morris, Past Board Parliamentarian Robert May, Board Member Wei-Hsung Wang, Board Member Kyle Kleinhans, Board Past Chair Bill Rhodes, Past Board Member Jay Tarzia, Board Chair Cindy Flannery, Board Vice Chair Wayne Gaul, Pt. 2 Panel Chair Allen Mabry
ABHP Panels
The ABHP Panels of Examiners prepare and evaluate the two certification examinations given by the ABHP each year. The Part I exam covers fundamentals of health physics and is in multiple-choice format. The Part II exam has longer format answers and also covers applications of health physics. Click on either of the following two links to find out more about each Panel
Members of each panel are selected by the ABHP. Panel members serve for a four-year term, unless the member is chosen as the Panel Chair, who serves an extra year. Each panel meets once each year to prepare the next examination.
The first panel was created in 1960. The multiple-choice format Part I examination was split off as a separate part of the certification process in 1968. The single Panel of Examiners was responsible for both the Part I and Part II exams until the formation of a separate Part I Panel of Examiners in 1988. The Part II Panel was further split from 1979-1993 when a Specialty Certification was offered in Power Reactor Health Physics.
Part I Panel
Chair
Vice Chair
Past Chair
Mark Andrew Tries
(2024)
Dennis Quinn
(2024)
Bryan Lemieux
(2023)
Panel Members
Caleb Tracy
(2023)
Jabari Robinson
(2023)
Matthew G. Arno
(2024)
A. Duncan White
(2024)
Keith D. Brown
(2025)
Deirdre Elder
(2025)
Nicole E. Martinez
(2025)
Part II Panel
Chair
Vice Chair
Past Chair
Andrea Geyer
(2024)
Janine Katanic
(2024)
John D. Kinneman
(2023)
Panel Members
Daniel J Evans
(2024)
Clifford Stephan
(2023)
Latha Vasudevan
(2023)
Michael E. Campbell
(2023)
William P. Fitzgerald
(2023)
Jonathan B. Hanni
(2024)
Robert F. Buchheit, Jr.
(2023)
Britt Edquist
(2024)
Michael Moyer
(2024)
Duriem Calderin
(2023)
Toshihide Ushino
(2024)
Jennifer Mosser
(2024)
Christopher M. Helstern
(2023)
Christopher L. Royce
(2024)
Kyle Maloy
(2025)
Brett L. Rosenberg
(2025)
Robert F. Atkinson
(2025)
James K. Zickefoose
(2025)
Jeffrey Caudill
(2025)
Daniel Menchaca
(2025)
Cheryl L. Antonio
(2026)
Amanda Botzer
(2026)
Jeffrey A. Kowalczik
(2026)
Maria Nissen
(2026)
Babatunde M. Oginni
(2026)
Alan Montgomery
(2026)
Kenneth Lewis
(2026)
Board Policies
The ABHP grants professional certification in the field of Health Physics.
The ABHP Certification Exam is hosted annually in two parts. The Part I exam is administered through testing centers worldwide and prior to the Part II exam. The Part II exam will be hosted at various locations through the US and Canada on a date to be determined by the ABHP Board.
2023 exam dates were as follows:
Part I: June 2 - 11, 2023
Part II: June 26, 2023
Applications will open in October each year for exams the following year. The deadline to submit application materials will be on the third Friday of January annually.
---
Exam Prospectus
A history of the Board and the current requirements for certification are contained in the ABHP exam prospectus.
View the Prospectus
---
Part II Professional Report
The Board has provided additional guidelines for the professional report required during the Part II CHP Exam application. The cover sheet is available in the forms section below.
View the Report
---
Exam Prep Guide
Additional information regarding the examinations can be found in the Examination Preparation Guide to help candidates anticipate what to expect.
View the Exam Prep Guide
---
Appeals
Per AAHP Standard Operating Procedure 2.1.1, Review of Appeals, appeals may be filed with the Executive Director by any individual who is denied:
Eligibility for any part of the examination
Part I or Part II passing, or
Certification for any reason.
Appellants who wish to appeal a decision of the Board should file an appeal with the Executive Director within six months of notification of such Board decision. Appeals must specify the reason(s) the Appellant believes the Board decision deviated from the Board's policies and procedures. The Appeals Committee shall report its findings to the Appellant, the ABHP Chair, the AAHP President, and the Executive Director.
Applicants for certification by the ABHP agree to be bound by the Bylaws of the AAHP and further agree to release, indemnify, and hold harmless the AAHP, the ABHP, their employees, and all Certified Health Physicists who participate in the certification process. Any and all personal expenses of Appellants incurred during the appeal process are the responsibility of the Appellant.
Contact Us
---
Available Forms
| Name | Instructions/Comments |
| --- | --- |
| Useful Formula Sheet | A copy of this sheet is provided to Part II candidates at the time of examination |
| Radiation Report Cover Sheet | Submitted with ABHP Testing Application. |
| Application for ADA Accommodations | A disabled candidate who desires a reasonable accommodation for exam-taking has the responsibility to make the request by completing this ABHP Application for Exam Accommodations and providing the specified documentation. |