Please join us for a webinar on the new IFPUG Benchmarking Certification program. We invite application development and maintenance benchmark service providers to join us as well as those managing internal measurement initiatives. During this webinar we will explore the certification process from program requirements to final evaluation. We will discuss the benefits that come from being a certified benchmark provider, why it is important for your organization and how clients can get the reliable benchmarking results for their projects/applications using certified benchmark providers.
Abstract of the Webinar:
The IFPUG AD/M (Application Development and Maintenance) Benchmarking Certification represents a standard method through which IFPUG affirms that a benchmarking service provider has fulfilled the requirements deemed necessary to be competent to conduct an AD/M benchmark analysis, through the investigation of evidence upon criteria that were defined based on applicable ISO/IEC 29155 tasks and activities. This webinar will explore the certification process, it's benefits and discuss your questions/queries if any.
Speakers: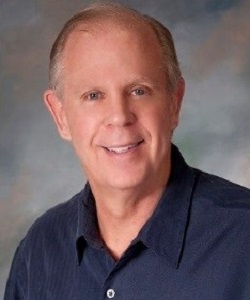 David Herron is a management consultant, lecturer and author of several industry leading books on IT performance measurement. He is Co-founder of David Consulting Group, and is dedicated to the advancement of business value through software. Over the course of his professional career Mr. Herron has provided consulting and coaching services for a variety of IT organizations. He is an acknowledged authority in the areas of function point analysis, project estimating, performance measurement, and process improvement. His books, coauthored with Dr. David Garmus, are to this day widely accepted as the noted authority on the topic of Function Point Analysis and software measurement.
Don't miss this event! Register now by clicking the link below.