Abstract:
When Agile trends started picking up, we heard enough about 'Function Points are not suitable for Agile', 'Function Points are too heavy for Agile' arguments. Slowly there was a shift in this view, when Story Points didn't provide an objective measure. Research and innovation lead towards usage of Function Points for various Agile Metrics.
Now that, DevOps is gaining grounds, it's essential for Function Point community to think about new possibilities opening up. We need to look at the different popular metrics used in DevOps and gauge if Function Point based metrics bring value. This Paper will focus on defining Function Point Metrics usable for DevOps and discuss their Pros and Cons.
Advantages:
Function Point based metrics will provide objective way to measure various aspects.
For the projects which transition into DevOps, Function Point based metrics will provide method to track effectiveness of such transition.
Challenges in Devising Function Point Based Metrics for DevOps:
Usability: Only few metrics out of wide variety available for DevOps can have a FP based representation.
Feasibility: Having enough documentation was a challenge in case of Agile, will be a pain area in DevOps as well.
Applicability: If more and more features are enabled though Automation and Configuration, new way of applying FPs will have to be devised.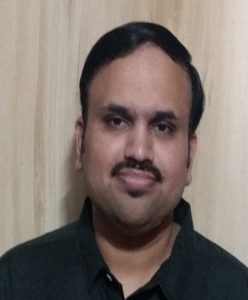 Sanoop Manjoor has close to 13 years of experience in the IT Industry primarily in the areas of Program management, Functional sizing, Business analysis, Competitive analysis and Estimation. Sanoop has been IFPUG CFPS certified for over 7 years. He has experience leading multiple programs with large global clients to implement Estimation, Productivity measurement and Pricing programs. He currently leads the FP based Sales enablement and Parametric estimation initiatives, and also the Productivity measurement/Functional sizing capabilities at Accenture's Advanced Technology Centers in India. Sanoop is based out of Bengaluru, India. His personal interests include travelling, long drives, sports and reading.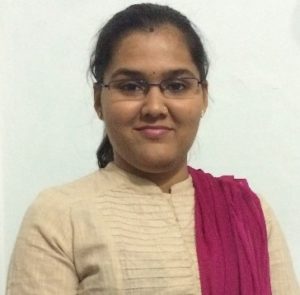 Sushmitha Anantha is presently working as Function Point SME and Productivity Champion for one of the Telecommunications Project at Accenture. She has spent almost 13 years in IT industry and currently focusing on the areas of Productivity Measurement and Function Point based Metrics. Sushmitha has been a certified function point specialist (CFPS) for the past 8 years. She is also a member of IFPUG Conference and Education Committee. Earlier, she was working with Motorola taking roles of developer, designer and crash analyst in Motorola Mobile Devices division. Academically, she has completed Master degree in Computer Science.