Abstract:
Nucleon's and Function Points, a match made in heaven for C-level visibility of IT.
To most C-level management, their company's IT department is a black box. This is especially true of complex systems development settings in large corporations, where hundreds and even thousands of IT specialists work together to serve the organization.
C-level accepts high budgets for their company's IT department, but do not always know if the budget is well spent, effective from a performance perspective or support their business growth from a business process perspective.
Nucleon illuminates the black box of IT from a performance perspective. It provides a way to focus on the causal effects and performance drivers in application development by using mathematics to calculate the power of a development team. It also identifies areas that, when optimized, will provide the best possible results, according to best practices research. Nucleon scopes the development power of your IT organization.
Function points illuminates the black box of IT from a business process perspective. It provides a way to understand what business process applications that are supported. Combing the cost of IT with Function Points provides full visibility of where the budget is spent and how the business growth is supported. Function Points scope the size and complexity of your development projects.
If you combine Nucleon and Function Point Analysis you will allow the C-level management to have a much richer visibility of the IT department from a performance as well as the application perspective and validate potential success of predicting man-month spent much more precisely.
Christine Green (Vice President of IFPUG) and Jeppe Hedaa (Owner of 7N and author of Nucleon) will bring you through the journey of sharing how Function Point Analysis and Nucleon fit perfectly together and will be a great add-on to C-levels understanding and perspective of IT services.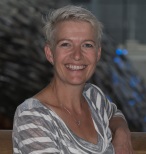 Christine Green's focus as an IFPUG board member is to improve the method and services that IFPUG is providing to their members. One of the ways is to focus on the broader perspective of benchmarking and measurement, such as the benefits of using Function Point Analysis for more cost-effective software services from both a purchasing and delivery perspective. In the past Christine has been a very active volunteer for IFPUG within IT Performance and the development of SNAP. Today Christine serves as the Vice President at the IFPUG Board. Outside of her IFPUG work Christine is an IT consultant and owner of IPbyGreen (a Danish Consultant Company). With 20 years of experience within IT outsourcing Christine Green is considered an expert within Process Improvement with special focus on Metric, Measurement, Benchmarking, Dashboard and Estimating and moving troubled projects to a successful go live.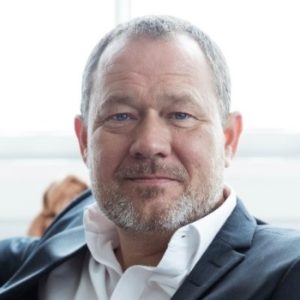 Jeppe Hedaa has been working with complex systems development for more than 30 years, serving the largest IT development departments. He is the CEO and owner of 7N, who is an agent for top 3% IT specialists. 7N has departments in US, Switzerland, Finland, Sweden, Norway, Poland, India and Denmark. In September 2018 he published the book "Nucleon: The missing formula that measures your IT department's performance", where he describes how to calculate a hard number for an IT team's performance that could best be compared to that of Horse powers in a car. In the book he also measures the factors that hold back an organization's delivery and identifies the most impactful areas for improvement.