Abstract:
Main Topics:
Why Objective Sizing like Functional Sizing is still required for Agile
Deliveries
How to define Categories of T-shirt sizes to achieve functional size
Computation of 3 Point size estimates
Build up of default error rate
Benefits for Participants:
Quick and fast determination of size range of scope enabling the preparation of cost / budget forecast
Enables the confidence level of committed delivery goals
Agile projects face a challenge to estimate size and cost during the early stage where Epics and Features are defined. Estimation is necessary for the alignment of scope and budget in order to develop the Minimal Viable Product
T-shirt based Functional Sizing is an approach that enables users to quickly determine the size of scope and prepare cost or budget accordingly
Agile Quick Function Point method has been tooled to support the objective sizing through the Function Point method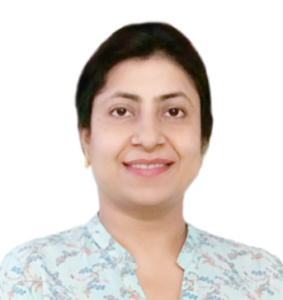 Bhawna Thakur has over 17 years of core IT Services experience of successful Program Management, Project Implementation, Participation in RFPs through Estimation & Cost framework, build tools and process for account/organization, bid consultancy, establish metrication for organization through Benchmarking and Baselining, SLA, KPI negotiations with customer and customer interaction at leadership level across the globe.
Bhawna is currently working with CGI. She is a corporate member of CGI's Global Estimation Centre.